New York Tails first reported it to you in November 2007, and now it's official - online dog licensing!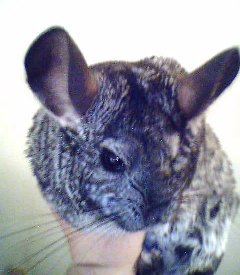 Miss Chilli Chinchilla
Making It Legal: August 4th - Mayor Mike Bloomberg visited Brooklyn's Hillside Dog Park (right near the Brooklyn Bridge) to announce a new online system for New York Dog Owners to apply for and renew their dog licenses.
He was joined by Parks Commissioner Adrian Benepe, Health Commissioner Tom Frieden and director of veterinary health Norma Torres, Animal Care & Control of New York City (AC&C) Executive Director Charlene Pedrolie, and New York Council of Dog Owner Groups (NYC DOG) Vice President Matthew Parker. Mr. Parker is an editorial advisory board member of New York Tails magazine.
The new online licensing forms, available at https://a816-health21ssl.nyc.gov/DogLicense/Login.do are supposed to cut down the waiting time for a license down to 10 days vs. one month with the mail-in system.
Click here for more articles about dogs.